Company Commercial and Corporate advice for Businesses
BrightLaw was set up in 2009 with the aim of providing a much closer level of legal support and advice to business owners and managers. The Principal of BrightLaw, Alex Chester, had previously been a Partner in two large regional Sussex practices, but saw that by setting up on his he would have the flexibility to get more involved with his business clients, so that both client and lawyer can get to know and understand each other better, improving the relationship on both sides and the support that can be offered.
Commercial Law
Company and commercial law – advice on business sales and purchases along with everything required for the setting up of your business, drafting of standard documentation and contracts, advising on terms and conditions of business and all of the other documentation and advice that you may need to keep your business running efficiently and legally. Our company and commercial member has a wealth of experience.
Consortium Members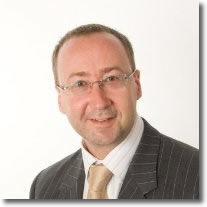 BrightLaw can assist you from the moment you conceive your business, by identifying areas where you may require legal protection, whether through contracts, standard terms, or registration of legal rights.As your business develops and grows BrightLaw can help with your ongoing contractual requirements, advising on contracts sent to you and drafting template agreements for you to use, as well as advising on and dealing with documentation required to raise further finance, whether through private individuals or corporate financiers.
As you start to think about your exit from the business, BrightLaw can review and advise on how best to prepare your business for sale, to make sure it is attractive to potential buyers, as well as identifying and dealing with any potential problem areas.
A Summary of the areas that BrightLaw can assist you:
Company Commercial law – commercial trading agreements such as Distribution, Agency, Marketing; standard Terms and Conditions of Sale or Purchase; Shareholder Agreements; Company Formation and Restructuring; Partnership Law.
Corporate law – Business and Company Sales and Acquisitions; Management Buy-Outs or Buy-Ins; Joint Ventures; Corporate Finance.
Intellectual Property Rights – advice on what rights you may have, how to protect them and how to commercially exploit them.
Website Terms, E-commerce contracts, Information Technology contracts.
Contact BrightLaw on:
Tel.  03456 522201  E: alex@brightlaw.biz Web: www.brightlaw.biz